Project Team and Task Management Data Model
This is a simple data model enabling you to manage teams of employees who work on tasks for a project.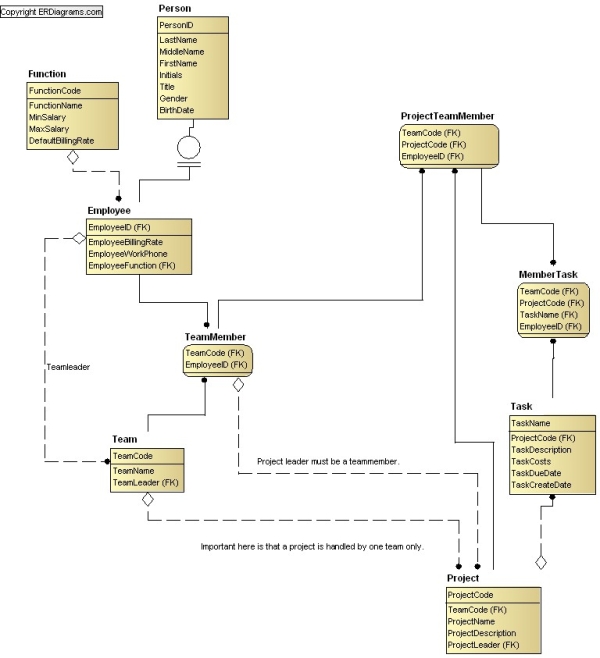 Click on the image to enlarge
Notation: IDEF1X
IDEF1X Notation | Crow's Foot Notation
Entities in this data model:
Person ,Employee ,Function ,Project ,Team ,TeamMember ,MemberTask ,Task ,ProjectTeamMember
Download This Data Model
The download is a zipfile containing .dez files (the data model), images of the data model, and a license agreement. The .dez file contains a data model with MS SQL Server 2005 as target database. You can easily switch the target database to another database (MS Access, MySQL, Oracle, PostgreSQL,...) in DeZign for Databases.
You must use DeZign for Databases to open/view/edit the data model(s) (.dez file).
Please read the license before downloading this data model.